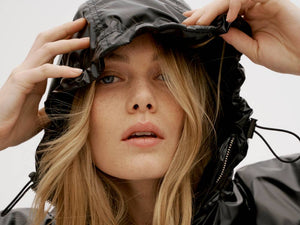 Noize
Comfortable, Stylish, Vegan
Why VERI PERI Chose Them:
We love that Noize is a kind company that cares about animals and the earth. They are committed to making a difference and embrace sustainability practices. We also love supporting a Canadian company. 
In NOIZE's Words:
Noize is a cruelty-free, sustainable, and vegan apparel brand based in Montreal, Canada. We're passionate about what we do and we're committed to pioneering change in an industry that could definitely use it. Being a kinder, more caring company doesn't stop at kindness towards animals. It extends to the environment, too. We strive to reduce consumption habits today in an effort to positively contribute to a better tomorrow. Noize is dedicated to using recycled and reclaimed fabrics wherever possible, sourcing innovative textiles to produce high-quality and ethical apparel. These are just some efforts we're taking to challenge the fashion industry to do better at every turn.
For us, a vegan lifestyle goes hand in hand with sustainability, which is why greener decisions are at the essence of what we do. From organic cotton and recycled fill, to sourcing innovative, repurposed materials like ECONYL® (nylon developed from discarded ocean waste), we take steps to ensure we're doing the most for the environment. We're always exploring new ways to ensure that our decisions have a positive impact on the environment today, and in the future, too. Our commitment to a better world is ongoing, our resolve to waste reduction is unwavering.