I Love Tyler Madison
Style, Comfort, Versatility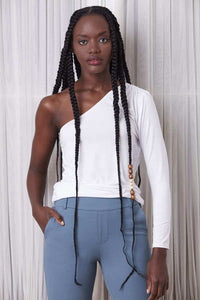 Why VERI PERI Chose Them:
We love that they are a company designing for women. A give back Canadian company, animal rights activists, devotees of canine rescue missions and proud supporters of the spca & aspca. (I Love Tyler Madison is named after the co-creators two rescue dogs).


In ILTM's Words:
Giving back is at the core of the ILTM philosophy, with our values rooted in generosity, compassion, community, and connection. We understand that helping others, even in the smallest of ways, can have a huge impact – not only on those who receive, but on those who give. Studies have shown that committing selfless acts of altruism can cause a whole slew of positive physical and psychological effects. It elicits a surge of oxytocin (a 'feel-good' chemical) in the brain, lowers blood pressure, reduces stress, boosts self-esteem, and eases depression. Helping others can lead to an overall greater sense of happiness, and ultimately, to a longer and more fulfilling life. As the saying goes, it truly is better to give than to receive, and at ILTM we are committed to making a positive difference in the lives of others, and our own, by giving back.
ILTM embodies the spirit of sisterhood. We are committed to designing clothes for the real woman living in real life. Each piece we create is meant to honor the unique energy that comes from within, with a strong emphasis on positive body image, self-acceptance, equality, compassion and non judgment. We are so much more than our size and shape. We are daughters, sisters, mothers, aunts, partners and friends. We are a community of women empowering women, showing up for each other with kindness. weaving threads of inclusion and integrity into each style we lovingly create.